Effortless and Affordable NFA Trusts
Create your NFA Gun Trust in just minutes for an unbeatable price of $99. Simplify the process today!
How it Works
Welcome to Gun Trust NFA. We offer the simple creation of an online NFA Trust. We take the headache out of the process. To get started, fill out our quick, 5 minute form, download your NFA Trust documentation, and get it notarized. Then attach it to any tax stamp forms you have, and you'll be all set. It takes less than 5 minutes and costs $99, so get started today!
Step 1:
Fill Out the Simple Form
Answer some questions to create your NFA Trust. It takes just a few minutes.
Step 2:
Download Your Trust
Once complete, we'll email you your trust documentation.
Step 3:
Get it Notarized
Finally, notarize your NFA Trust and attach it to any tax stamp forms.
What is a NFA Trust?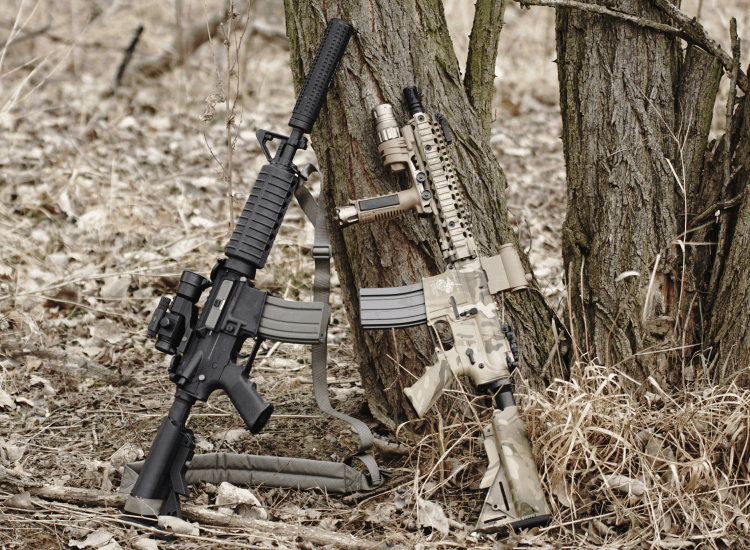 The National Firearms Act regulates various guns and accessories that are deemed NFA firearms or NFA weapons. These may also be known as "Class 3" or "Title 2" firearms. Typically, these firearms include any fully automatic and select fire weapons, short barreled rifles or shotguns, and sound suppressors (silencers).
NFA Gun Trusts (also known simply as gun trusts or NFA trusts) are created specifically to comply with the rules and regulations outlined by the National Firearms Act mentioned above. They allow multiple people to access NFA items held by the Trust, and provide flexibility and peace of mind for the future.
Benefits of an NFA Trust include:
Other people can handle, store, and use your Trust property when designated as Co-Trustees
There is a degree of separation between your Trust property and you
Flexibility and the ability to make changes to your Trust over time
Assign a beneficiary and complete a distribution plan for the Trust, allowing the beneficiary to take possession of Trust assets without paying for an additional tax stamp after the transfer
Gun Trust NFA includes ALL trust documents and paperwork that you'll need to legally create an NFA compliant Gun Trust, as well as instructions to take you through every step of the process. Get started today!
If you have any additional questions, feel free to contact us. We are happy to help.